 "By being touched, moved and opened by the experiences of the soul, one discovers that what goes on in the soul is not only interesting and meaningful, necessary and acceptable, but that it is attractive, lovable and beautiful."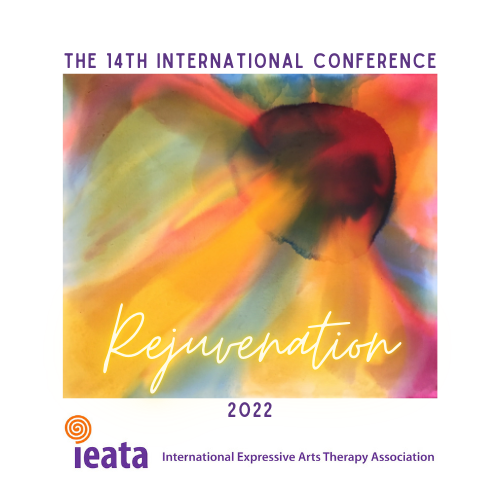 PRESENTER AT CONFERENCE
On January 14 I will present a session from my program: RECLAIMING STILLNESS: ARTFUL WAYS TO NAVIGATING ANXIETY AND CULTIVATING RESILIENCY.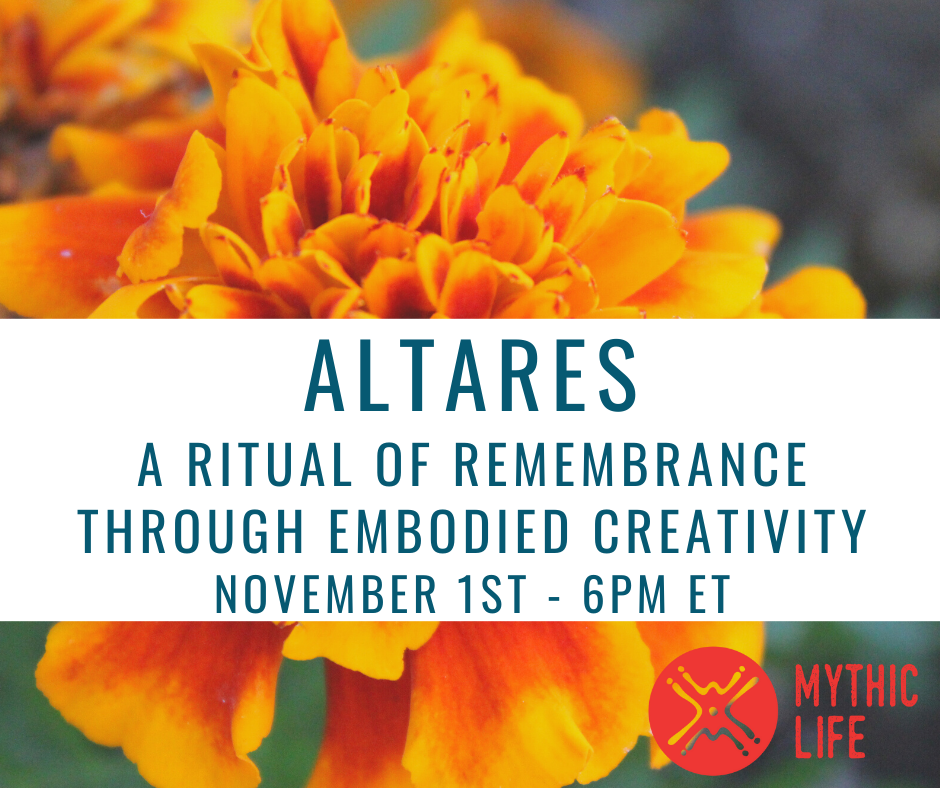 ALTARES
A Ritual of Rememberance through Embodied Creativity. Inspired in the Mexican tradition for creating altars for the Day of the Dead.

RECLAIMING STILLNESS
Join us for a 4-week class series and dive into creative inquiries to embody radical presence, develop self-compassion, and unearth your body's resiliency this November.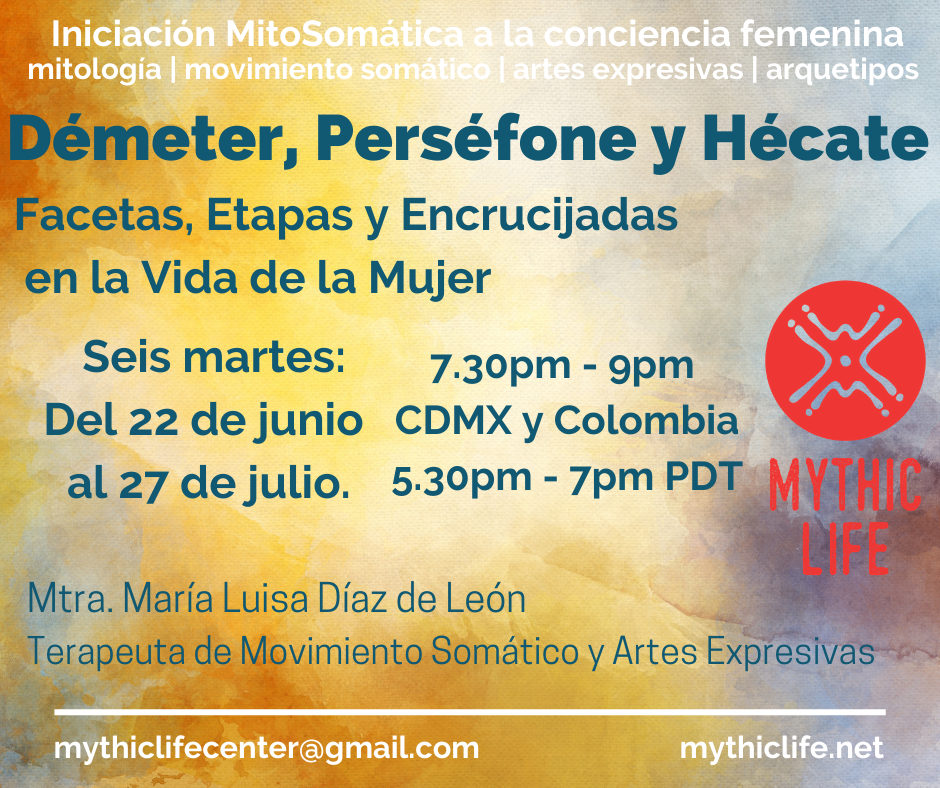 RONDAS DE MUJERES CREATIVAS
VIVIENDO LA SABIDURIA DE TU CORAZÓN
El abordaje creativo, de movimiento somático, artes expresivas, escucha íntima y trabajo con arquetipos te ayudará a descubrir y desterrar tu propia voz, tu verdad, y aquella parte de tí que posee la sabiduría que necesitas para atravesar cualquier situación de tu vida.
Embodying Wisdom, Beauty and Courage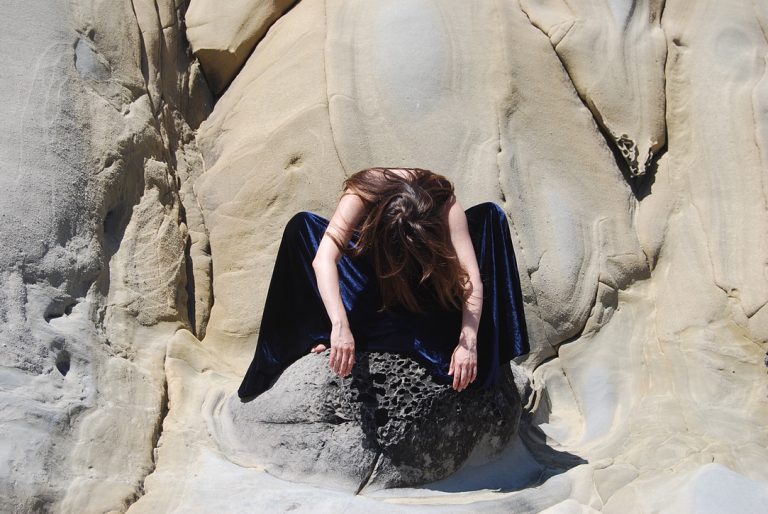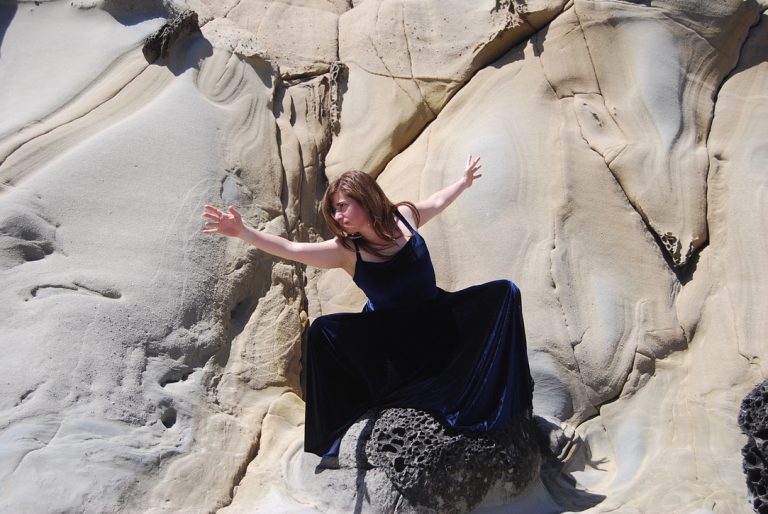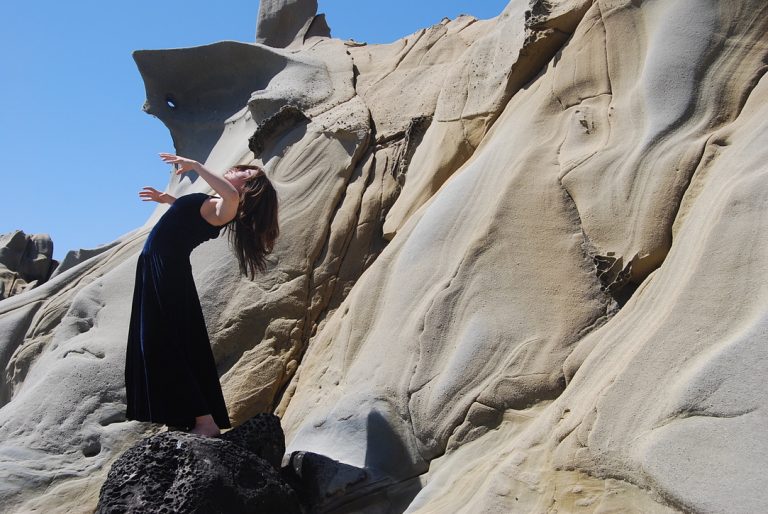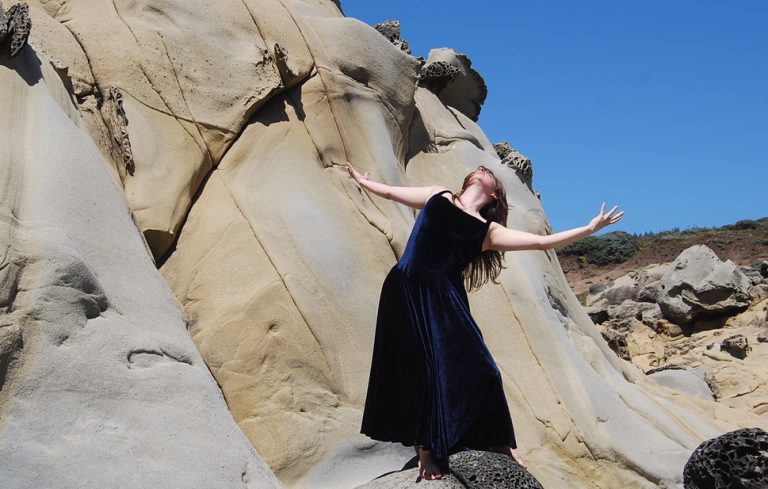 Through Mythic Life I support individuals and groups in awakening to their living body: soma. By experiencing the body from a first person perspective, we recognize the intrinsic relationship between body, emotions, creativity, soul, and connection with others and with the Earth.
Experiencing the body allows us to reclaim the raw beauty of life; that which gets arrested through the rational, logical, linear, and literal views of reality. Beauty has the potential of healing and transformation. Beauty is breathtaking. Beauty moves us and touches us revealing or evoking our innermost truths. Knowing what is our truth gives us a clear compass so we can orient our actions and behaviors with it. Courage is the force to show up, take risks, and behave in ways that spread the beauty of truth into the world.
Mythic Life offers guidance in connecting our life story or part of our personal narrative with a grand timeless narrative, and see our own life as a unique and necessary expression in the collective cosmology; granting meaning to our existence. 
For over a decade I have developed my work to include myths. Myths become decentering devices that open our perspective by taking us into the world of imagination so we can recognize our life challenges and struggles as heroic quests in the search of wholeness. 
For Joseph Campbell, myth has a psychological function  in which "Mythology is the womb of mankind's initiation to life and death." Mythic Life focuses on embodying the cycles of birth, death, and rebirth through:
                               Somatic Movement      |      Archetypal Psychology      |       Expressive Arts Therapy      |      Mythology "A metaphor embodies mind and minds the body."
EXPLORE
CREATE
INTEGRATE
RECLAIM
TRANSITION
GRIEVE
HONOR
GROW "Without a ritual to contain and inform the wounds of life, pain and suffering increase, yet meaningful change doesn't occur"
WAYS TO TELL THAT YOU ARE LIVING A MYTHIC LIFE:
A mythic life is a life in which we continuously choose to align with our calling and move in that direction.
A mythic life is a life in which we face challenges creatively and with all our being.
A mythic life is a life in which our life story can be told in many ways so we can harvest meaning and truth.
A mythic life is a life in which we create rituals to honor changes, transformations and commitments.